OUR BRANDS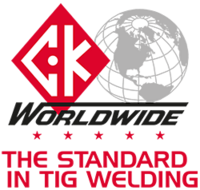 Our standard line of TIG torches are high-quality adaptations of the industry classic torches, made by The Linde Group, such as the 9, 17, 18, 20, 24, and 26 styles. These torches are some of the most widely used in the world and come with CK-exclusive features designed over our 50 years in the welding industry.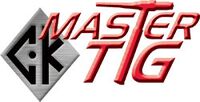 MasterTIG torches are the highest quality TIG torches available on the market as they include the most cuttingedge designs created by CK Worldwide. These torches were specifically designed to be smaller, lighter, and more compact than our standard line while providing technical advantages that can't be matched.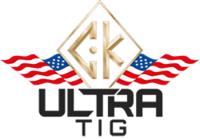 The UltraTIG series torches are a combination of the best innovations created by CK since 1967 to deliver the ultimate TIG welding experience. These torch packages feature a MasterTIG torch, a newly-designed textured torch handle with strain relief, Steady-Grip™ pistol-grip, Super-Flex™ cables, leather hose cover, and quick disconnects. Complete with an accessory kit including our exclusive standard Gas Saver™ kit.